Products
---
ETP Cationic Poly Electrolyte In Italy
---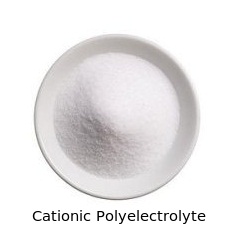 ---
Cationic Polyelectrolyte series products contain affinity radical and they can dissolve in water easily and play the role of flocculation, filtering-assist, increasing adherence, reducing resistance, coherence, reinforcing and rheologic regulation and can be used extensively.
Flocculation property can be used for recovering solid substance, treating various industrial sewage, domestic sewage and purifying water, assisting filtering, treatment of tail coal as well as well-drilling slurry material etc.
With the rheologic regulation function Cationic Polyelectrolyte can thicken water recover driving agent for oil field to reform ground section, enhance adoption ratio.
It can make up fracturing solution to fracture the stratum which is difficult to drill and it also can make up well-drilling solution which can reduce friction and resistance, accelerate drilling speed, improve drilling depth.
With the property of adherence and reinforcing of Cationic Polyelectrolyte, it can be used for paper-making industry to enhance staying rate of filling material, speed size filterability and white water sediment in the paper and then coagulate to increase the strength of the paper.
PAM can be used with polyvinyl alcohol as textile size, this can improve textile process and enhance the property of textile.
For More Click On The Products From Product List Or.
Call Us at


Or E-mail Us at
---